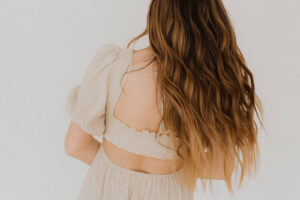 Walking down the street you sometimes see someone with impossibly perfect hair, swaying side to side. Most of the time, you're right, their hair can't be that actually perfect.  Many celebrities utilize extensions to maintain length and volume. Hand tied extensions are more easily accessible than you might think, and several of our clients come back over and over for them.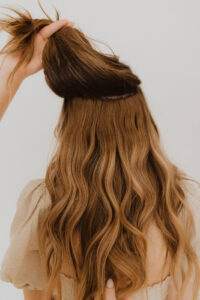 Anna and the team specialize in extensions here at Sisu. We love how moldable hand-tied extensions are. We can color, highlight, and cut them custom to what you want. Our hand-tied hair extensions are also able to keep your hair healthy and strong. They are adhered to a small section of hair by a small bead, allowing for a firm attachment site without placing tension on your head. This allows for a customizable approach to add volume, length, or both. These extensions lay fairly flat against your scalp allowing for a natural overall appearance. In comparison, tape in extensions essentially tape together extensions over a piece of natural hair using a specific adhesive. 
Your extensions can last as long as 8 weeks if cared for properly. After this window of time, we readjust your extensions by bringing them up to blend with any new hair growth. Sisu sells extension specific brushes to help with day to day maintenance! We recommend using these brushes three times a day as well as sectioning your hair prior to brushing. Braiding your hair at night is also extremely helpful in preventing tangles and matts. It doesn't need to be pretty, just tight enough to prevent excessive damage. We use ethically sourced high quality hair from two different companies so your extension hair will last and can be used for up to 9 months!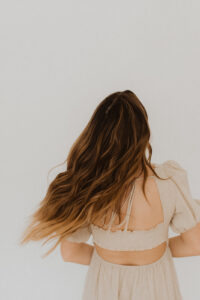 If you're considering extensions, we do ask you to consult with us! We will figure out the length, color, and if there needs to be any added coloring involved, and answer any additional questions you may have. We will order the hair for you and set up your appointment. We will see you for the initial application and book out any other appointments so we can keep moving your extensions with your hair growth. Booking a consultation is easy, simply click our "book now" button on this site.