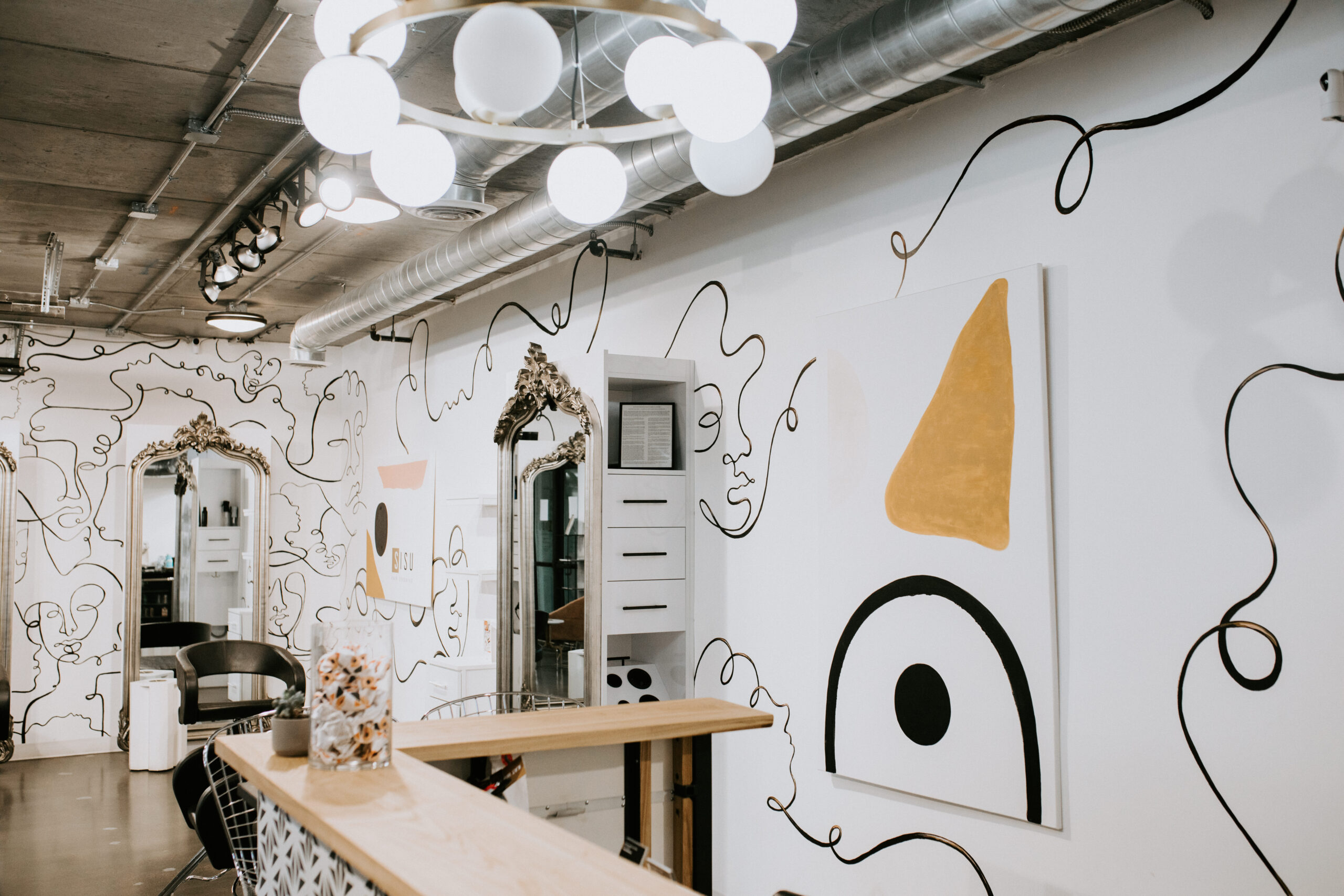 Hello, Sisu here. 
We wanted to update you on our new location as it has been a while since we last posted!
We're thrilled to be a part of the Haymarket community. We reside directly below the Hilton, right under the nose of passers by. A large part of what has made our transition so successful is the salon itself. 
The nature versus nurture argument brought about an increased amount of research in the impact the environment has on a person. Inspiration is oftentimes drawn from your surroundings. Here at Sisu, we have created an environment filled with the stylish aesthetics of New York and the kindness of the surrounding Nebraska Community. Since our move in 2018, we've seen our creativity soar in our new location. 
New York's famous skyscrapers, made from largely Minnesota iron, float above a sleepless city full of artists, scientists, dreamers, and so much more. The timeless buildings, largely stemming from the designs built in the early to mid 1900s, have created the New York City skyline we know today. 
The ever fresh and modern essence that the city ejects so profusely into everyday life is the same energy that we have created here. 
Our walls are now covered with local artist Katherine Wiese's extraordinary talent. The murals, one black and white, the other golden pink, set the tone for the salon. With their abstract and post modern style, they breathe city air. The lengthy, antique style framed mirrors in front of our stylist chairs allow a full view for both client and stylist because we believe hair accents your style head to toe. They also reflect the beautiful lighting from our modern circular chandelier hanging above reception. 
Overall, our salon is bright yet simple. Our color scheme is indicative of fresh beginnings that often translate into a colorful cut or a constructive conversation. The black chairs, crisp white desk and retail stands, give the murals a platform to stand. At Sisu, we want to provide a safe environment where our artists, scientists, dreamers, and every loving human so much more can enjoy a relaxing day. 
We look forward to seeing each and every one of you, from returning regulars to new customers. We can't wait to share our creativity with you!