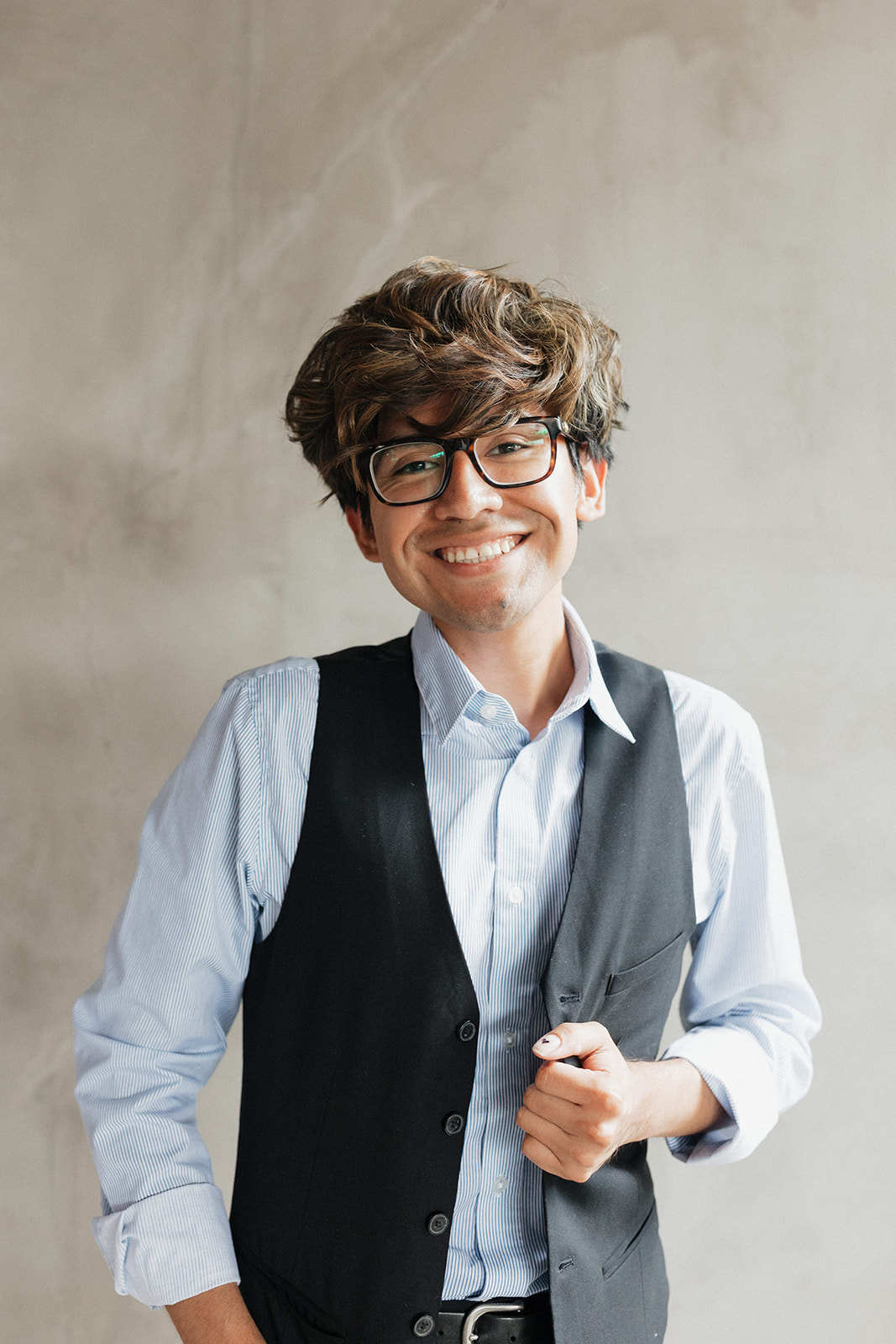 Will is kind, spunky, and sassy! His interest in the industry started as a kid watching telenovelas with his mom. He remembers fawning over the characters' voluminous hair and loves all things 80's/90's. He is proud of his accomplishments and loves to learn. He's a big fan of a good transformation and dreams of being a real-life movie montage where someone leaves the salon with a whole new outlook on life.
Will believes a hairstylist should see people for who they are and help them be who they want to be. When asked what his favorite service to provide is, he replied, "OMG! If time allows, I truly love and enjoy extensions because there is a method, technique, and organization, Plus the ability to give anyone luscious long beautiful hair Is beyond an ahh moment!".
Will describes his style as comfortable, cozy, and with a bit of sass.
Sisu Method
Advanced Curly Cutting – Zeb Ratcliff
R+Co Product Styling
R+Colour – Jared Jayme
Amplify Extensions Hand-Tied – Certified
Oligo Product Styling