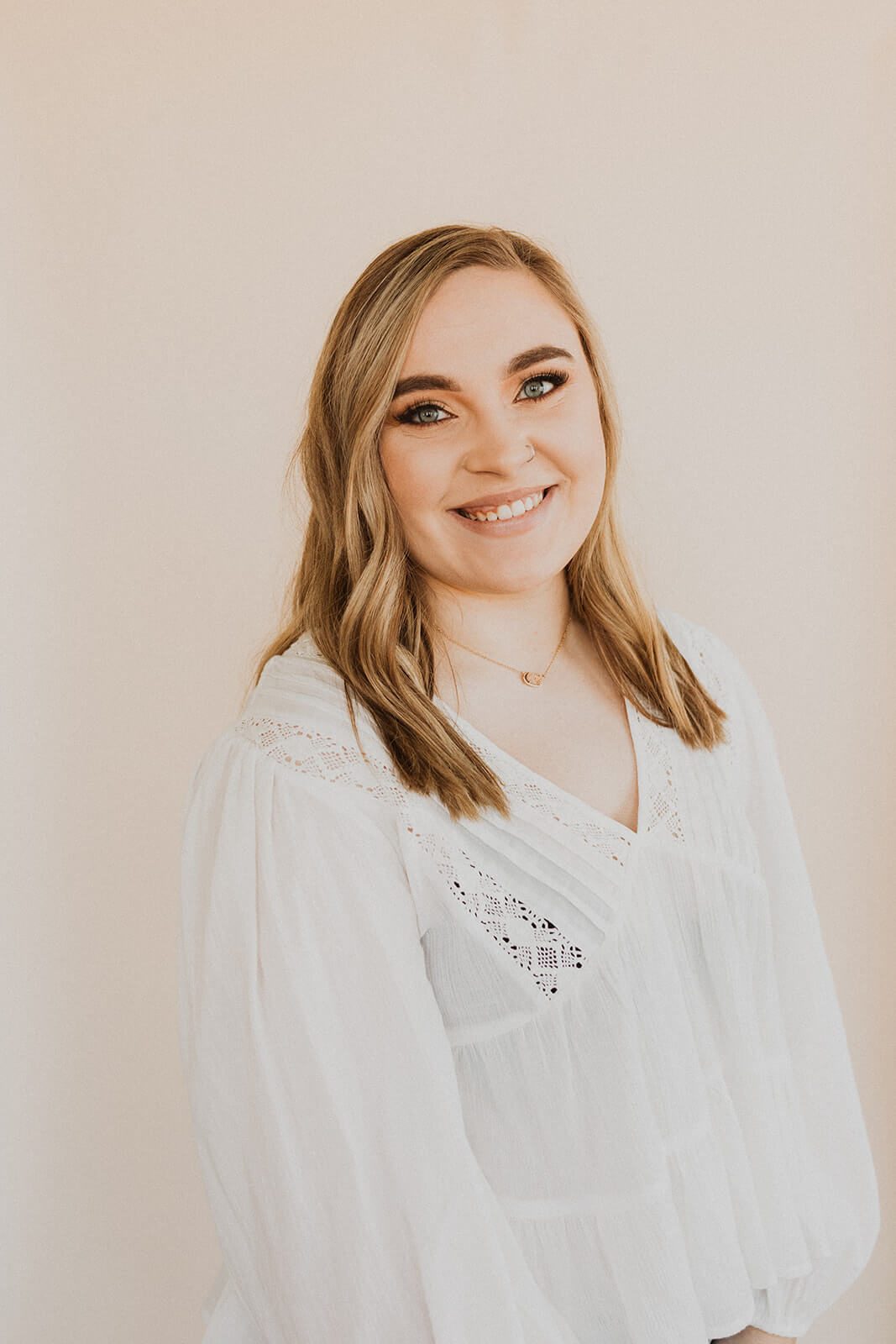 Kaitlin considers herself lucky to be working in a creative career with a team that keeps her inspired and motivated. She loves being able to boost a client's self-confidence and help bring out their inner radiance. For Kaitlin, the most rewarding part of her job is seeing the outer results contribute to a client's inner growth.
The extension process is one of Kaitlin's favorite things to do in-salon. Being certified in both hand-tied and tape-in extensions, Kaitlin is able to give clients their dream hair. Kaitlin also enjoys treating her clients to highlights and balayages. She finds it satisfying to see blonde highlights seamlessly blend with their natural color. Kaitlin loves hairdressing all hair lengths from adding extensions to perfectly textured pixies. 
Kaitlin's simple and composed aesthetic reflects her easy-going personality and laid back charm, which make her easy to talk to and relax with.
Creative Cut & Color Course – TIGI Academy in NYC
Graduation Skills Haircutting – TIGI Academy in NYC
Babe Hand Tied Extension Certification
Babe Tape In Extensions Certification 
Sisu Method Designer Training – Anna Evans-Bayer
Sisu Method Director Training – Anna Evans-Bayer
R+Co Texture & Curls Course 
TIGI Lightening Course – Adrian Crawford
Curly Hair Cutting – Zeb Ratcliff
TIGI Perfect Intermixing – Molly 
TONI & GUY Classic Cutting – Phoebe Little
TIGI Redheads Course – Robert Banyaga
R+Co Product Knowledge – Lacey Adams
TIGI Product Knowledge – Jennifer Meyer
TIGI Trends HairCutting – Philip Downing
TIGI Curly Hair Coloring – Renee Valerie
TIGI Shag + Mullet Cutting – Thomas Osborn
Texturized Technique Cutting – Shannon Stickman
Redken HairCutting – Omaha
Redken HairColoring – Omaha
Matrix HairCutting- Omaha
Matrix HairColoring – Omaha