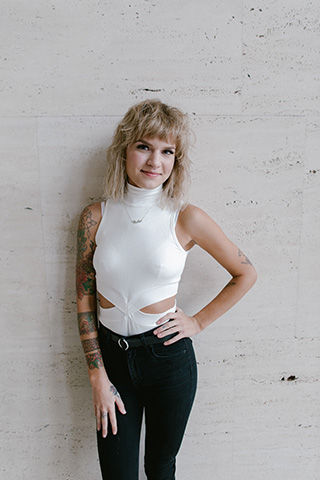 ERIKA
Hair Dresser / TIGI Collective Cutting Educator
Erika is a passionate hair artist who specializes in hair cutting and coloring. With her artistic vision and attention to detail, she works with you to create an individualized style for your personal needs. Erika is known for her precision hair cutting, clipper work, balayage hair color, and pastels. An avid traveler, she is inspired by culture and art from coast to coast.
Erika started her artistic journey sculpting pottery and painting, but never saw hair as a medium growing up. A close family member revealed to her that hair is art, and for Erika, hair has been the most interesting and progressive form of her artistic journey.
Knowing that education, inspiration, and travel are the backbone of Sisu, Erika was read to be part of the team driven by these elements! Erika travels for TIGI sharing her love of hairdressing with other stylists around the country and also works with Anna to teach the Sisu Method to our team. She has extensive advanced training including; Classic Cutting, Color Correction, Graduation Skills, & Finishing/ Styling at the TIGI Advanced Academy in New York, America's Beauty Show in Chicago, Premier Show in Orlando, The Sisu Method, and many more.