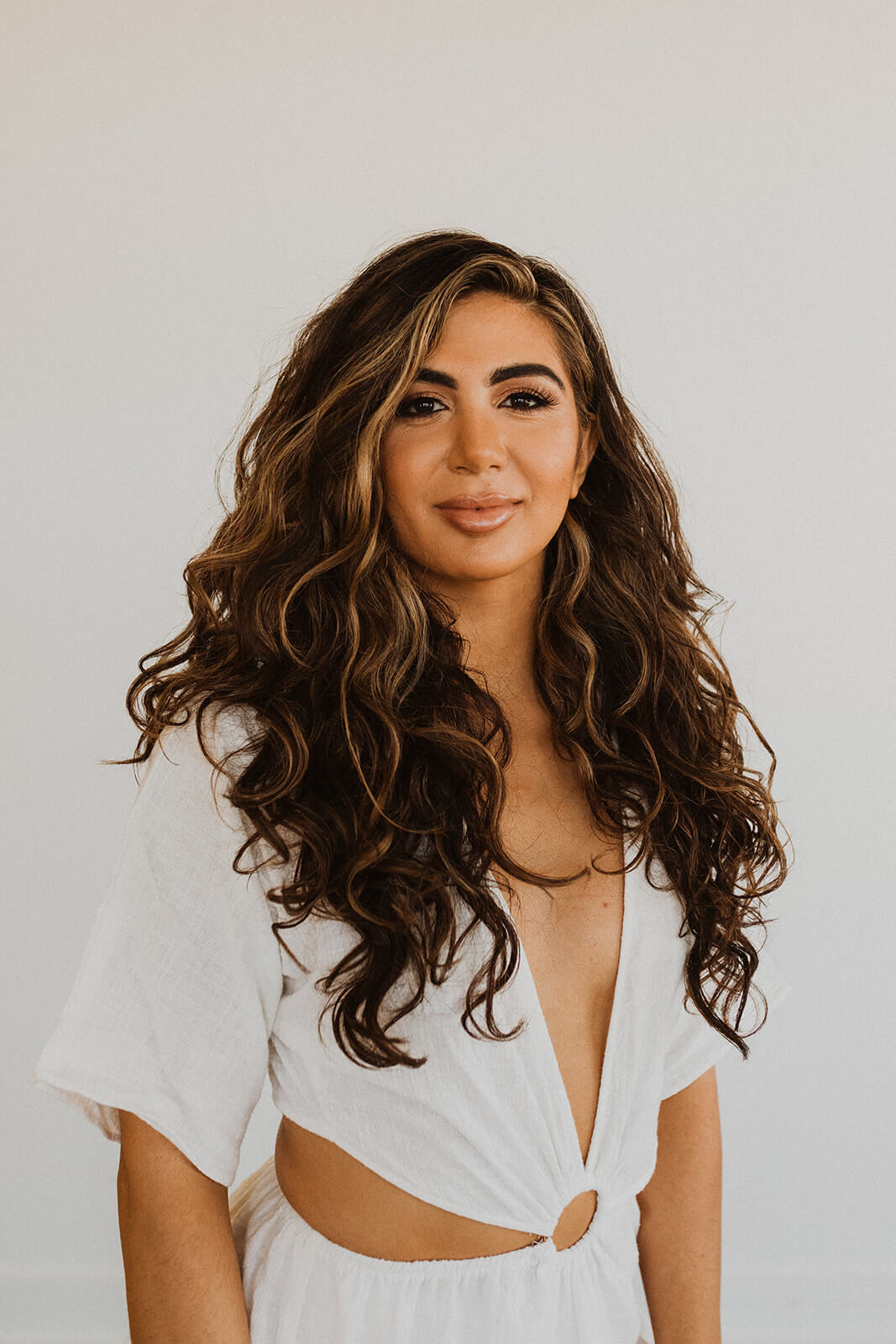 Bay appreciates the combined elements of skill and artistry used to create modern hairstyles. She is an avid traveler, so she draws inspiration from the world around her by incorporating the textures and colors of different cultures into her work. Bay is often found working on hand-painted balayages and takes pleasure in cutting bobs because of their intricacy and their precision. A curly girl herself, Bay loves working with textured hair to sculpt the perfect look for each guest. 
Bay's sense of humor brings out the best in each of her clients. She truly listens to her clients' requests and will always work with them to find a look that feels best for them.
Bay is fluent in both Kurdish and English.
Graduation Skills Cutting – TIGI Academy NYC
Modern Classic Haircutting – TIGI Academy NYC
Creative Cut & Colour – TIGI Academy NYC
TIGI on the road – Omaha
TIGI Trends- Omaha
Sisu Method Designer Training – Anna Evans-Bayer
Sisu Method Director Training – Anna Evans-Bayer
R+Co Texture & Curls Course 
TIGI Lightening Course – Adrian Crawford
Curly Hair Cutting – Zeb Ratcliff
TIGI Perfect Intermixing – Molly 
TONI & GUY Classic Cutting – Phoebe Little
TIGI Redheads Course – Robert Banyaga
R+Co Product Knowledge – Lacey Adams
TIGI Product Knowledge – Jennifer Meyer
TIGI Trends HairCutting – Philip Downing
TIGI Fashion Forecast – Logan Lucas
TIGI Pixie Hair cutting – Domenico Tomei
TIGI Custom Blondes – Nicole Chateau
America's Beauty Show – Chicago
TIGI Curly Hair Coloring – Renee Valerie
TIGI Shag + Mullet Cutting – Thomas Osborn
Texturized Technique Cutting – Shannon Stickman